Each Impact Hub is a member of the Global Impact Hub Association,
which is overseen by our board. Get to know their stories.
Lena Mahgoub
Membership Advisor
Lena Mahgoub
Membership Advisor
Lena was the Minister of Labour and Social Development in the Sudan government post-revolution in 2019 until February 2021. She is a cofounder of Impact Hub Khartoum since 2015 and recently got appointed as a board member in the Impact Hub Association Board.
In addition, Lena also established the CSR Department in DAL Group in 2009 and was the Corporate Responsibility and Sustainability Manager for Sayga/DAL Food until Aug 2014. Lena supported in winning international awards for Sayga/DAL Food; namely the CSR Arabia Awards (Dubai) in 2010 and UN/PSI Awards for social investment (Colombia) in 2013 and CSR Arabia again in 2013. She was the Sudan adviser for the UN Global Compact Office in New York and had launched the Sudan network in 2008. Lena holds an MA (ECON) in Development Studies from the University of Manchester and a BSC (Business Administration) from Ahfad University for Women (AUW).
With over 20 years work experience and having also worked as a lecturer for Ahfad University for Women, a senior program officer for CARE International, followed by a short consultancy for the EU and then as the External Affairs Manager for the Shell Company of the Sudan Ltd.; she is a firm believer in the vast opportunities a partnership between the different stakeholders can bring and how that can contribute to the SDGs and creating the societal impact needed to bring about positive change. She has joined Ubuntu Lab Africa as a national coordinator since 2017 and is also a member of the Global Transformation Thinkers Network which focuses on democracy and good governance.
Gabriela Werner is the founding partner of Impact Hub Floripa, in Brazil, with over 15 years experience in management, sustainability and marketing in various segments, including NGOs, consultancy, finance and manufacturing. She's passionate about impact entrepreneurship, gender equality and a more collaborative way of doing business. In Impact Hub, she has led customer development, fundraising, product, team and community. The growth of the business is steady in all 3 main revenue lines: community & coworking; entrepreneurial education & events; and entrepreneurs' support & programs. Better than that, the Impact Hub community has been prototyping and pioneering collaborative impactful projects in areas as diverse as education, health, agriculture, women empowerment and government.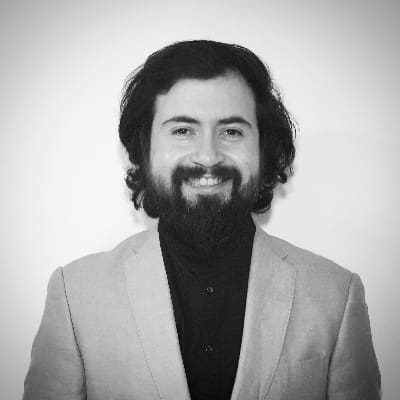 Alfredo Villalonga
Chairperson of the Board
Alfredo Villalonga
Chairperson of the Board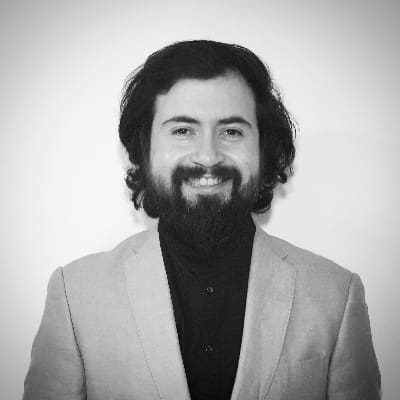 Alfredo joined the Impact Hub Network in 2013 when he co-founded Impact Hub Monterrey in Mexico. He first became an impact maker in 2007 when, together with his team, he started his first sustainable tourism venture to support the people of the Lacandon Jungle, which has been awarded internationally by organizations such as the OAS and the WEF. Since January 2021, he is the Chairperson of the Board of Directors of the Impact Hub Association. He is an expert in business development and partnerships and is interested in impact business, civic engagement, sustainable tourism, local craft beer and racquetball.
Gabriela Gandel
Advocacy Advisor
Gabriela Gandel
Advocacy Advisor
As an experienced leader of innovative global organisations, organisational and personal development consultant and experiential learning designer, Gabriela is committed to building organisations and systems that enable people and planet to thrive and meaningful visions to get accomplished.
She spent her last 10 years working as a manager or consultant with a mix of not for profit and for profit global organisations spanning over 50 countries around the world. As a manager, she worked for AIESEC International and Romania, Future Considerations and Impact Hub. As a consultant, her clients included HSBC, KPMG, BP, TATE Britain and 10 key art galleries in England, ProVita Romania, RoPot, Human Invest. Throughout her career, Gabriela had coaching engagements with over 40+ leaders. This all was fun and makes up for her more than 5 passports used up to date.
She has happily worked for the Impact Hub network as a global director for 10 years, helping build a global infrastructure for catalysing and scaling social enterprises and change-making businesses that address the key issues of our time. And with this, pursuing her stand of a connected humanity acting as a power for good.
Currently, Gabriela is part of Impact Hub's global board of directors as the Advocacy Advisor.
*Gabriela is based in Vienna, Austria.