3 February 2021
The New Economy Starts with Support to Underserved Communities
New Roots
Access to capital and network is the most critical barrier to entrepreneurship for underserved communities. In April 2019, Impact Hub partnered with GoDaddy, an American publicly traded Internet domain registrar and web hosting company, to create the New Roots program. The New Roots brand represents a startup program for entrepreneurs from underrepresented communities that started in London (Impact Hub King's Cross) in 2019 and has now scaled to Munich.  This initiative matches refugees and people from migrant communities with mentors to help them identify and pursue medium to long-term professional goals. The focus is on providing personalized support to underserved communities.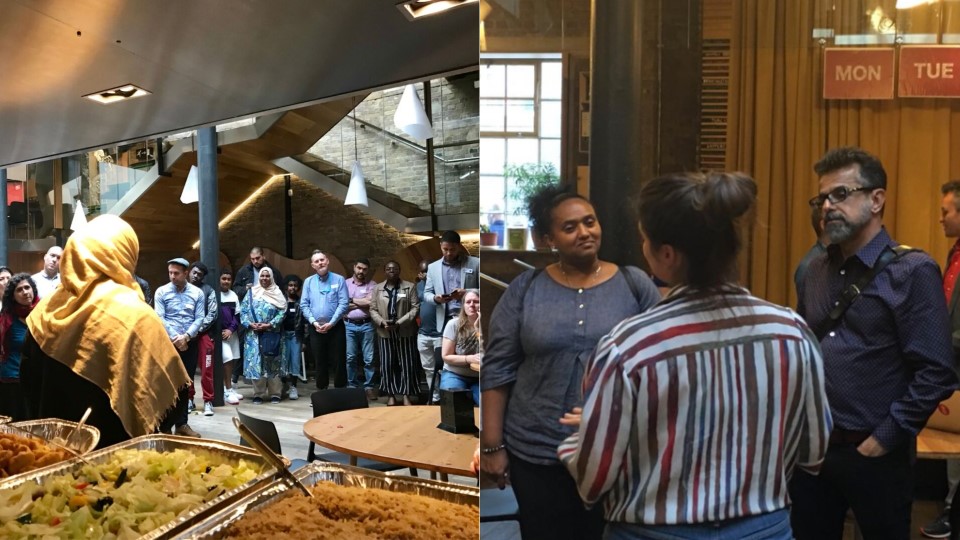 The mentors offered participants the tools to develop their business skills and gave accredited courses related to their business and/or sectors. They helped attendees meet self-defined aspirations, encouraged an entrepreneurial spirit and peer networking, offered one-to-one clinics and workshops with GoDaddy guides. These guides provided a critical understanding of online marketing, hosting, and website creation, which are indispensable tools to grow a company. Clear progress was made in marketing and sales, which was directly targeted by the three GoDaddy workshops, and financial management was prevalent. For this first cohort, the program supported 20 ventures, 70% of whom completed the program, 50% were women, 45% refugees, and 55% were non-EU-migrants. There were nine workshops in total, and 14 000 US dollars were invested in the ventures through the Wellcome Trust Funding.
Impressions & Outcomes
At the beginning of each mentorship, goals and objectives were established with the ambition of following a defined plan of action. However, some attendees also left earlier to seize opportunities; one of the participants retired to take up an apprenticeship with the BBC that his mentor secured. 
Most participants, who suffered from strenuous situations in their homeland, expressed the motivation to use their skills and knowledge to give back to the communities in which they settled. Here you can read what inspired the creation of Pristo's Properties by Oku, a Nigerian refugee. At the end of the program, entrepreneurs reported higher than average scores in all types of business skills, demonstrating how successful this coordinated initiative is. Sulaiman, the founder of Caravel Magazine, asserted: "New Roots had a big influence because it gave me structure, and the monthly workshops gave me ways to consistently improve my digital magazine, and meeting professional people through Impact Hub gave me more confidence, made me feel like I had an idea that was worth committing to and helped motivate me."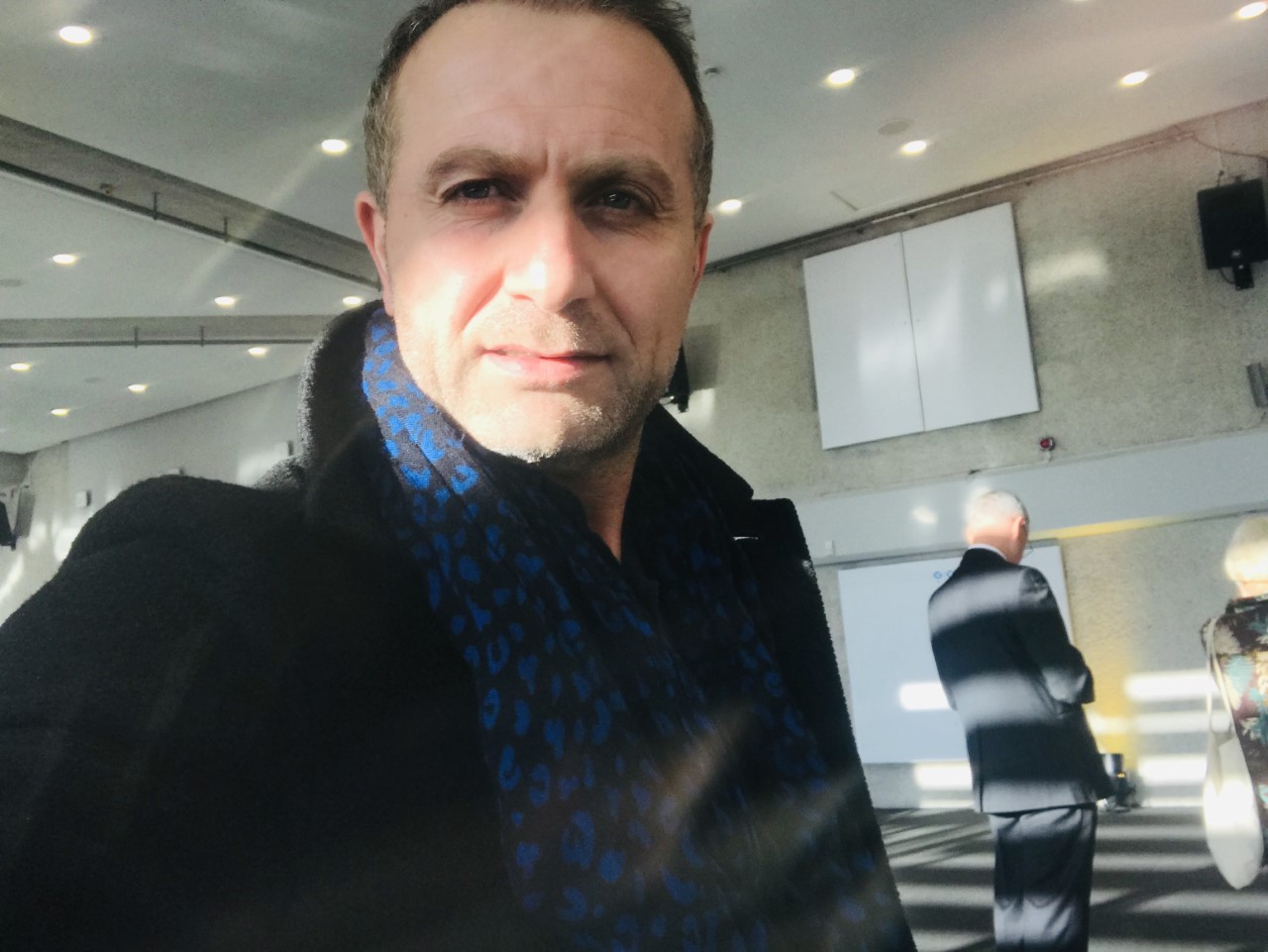 Besides the programmatic support provided by GoDaddy, the participants and their companies benefited greatly from the Impact Hub network and the Wellcome Trust award: "Thank god for the support and opportunities that have been given, and for the Wellcome Trust Foundation grant, which has made a huge difference to us, especially since we are so small scale, no amount is too small. That amount made a world of difference. For the first time, I have been able to contact Hackney CVS, and I have spoken to them about training, and we are talking about expanding our operations to Hackney." Beatrice, El Shaddai founder of My Helper. 
These are the types of programs that need to be more prevalent to provide equal opportunities for all. The results are here, most of the participants wished they had nine more months to work on their companies, and the mentors felt enriched by their interactions and by sharing their expertise for a worthwhile cause. Partnerships are crucial to drive these initiatives and are a stepping stone as indicated by Stacy Cline, Sr. Director of CSR from  GoDaddy: "GoDaddy's mission is to empower entrepreneurs, making opportunity inclusive for all. Through Empower by GoDaddy, our global community and philanthropic program, GoDaddy is committed to equipping entrepreneurs in underserved communities with training, tools, and peer networks to accelerate their entrepreneurial journeys. GoDaddy is proud to be continuing its partnership with Impact Hub and we look forward to bringing content, education, and our own people to continue to help underserved entrepreneurs.'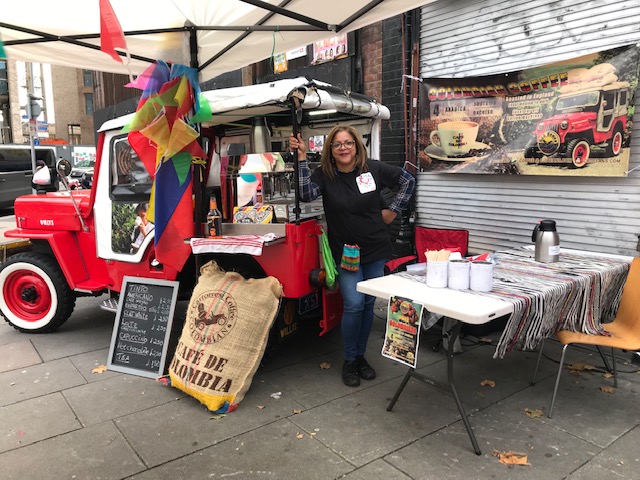 Indeed strengthening entrepreneurship in underserved communities is fundamental to give them access to broader opportunities. Petr Skvaril, Impact Hub Global Partnerships Director, confirms: "While entrepreneurship has been an essential source of livelihoods for millions of people around the world, support for entrepreneurs through incubation and acceleration programs is often accessible only to the more privileged participants. Entrepreneurs from historically oppressed backgrounds (migrants, women of color, rural entrepreneurs, etc.) often find it difficult to join and participate in such programs while facing additional barriers to starting and growing a business. Impact Hub believes that people who are closest to problems are often best placed to devise and deliver the most effective solutions. It is thus essential that entrepreneurs from under-served communities can get better access to support tailored to their needs. We have been proud to partner with GoDaddy in doing just that – supporting entrepreneurs from migrant and BAME communities in the UK and also mothers that are facing difficulties in starting a business in Germany. Go Daddy has been a great partner in this effort both through its financial support as well the invaluable business and technology expertise GoDaddy employees have shared with the program participants through training and coaching."
The results of this program were so encouraging that the partnerships have now expanded. Impact Hub Munich began the same initiative with thirty mompreneurs in July 2020. Impact Hub King's Cross started the second cohort in May focused on BAME entrepreneurs. Here you can read more about the outcome and results of the first cohort of the New Roots program.
---